Tag Archives:
3D printing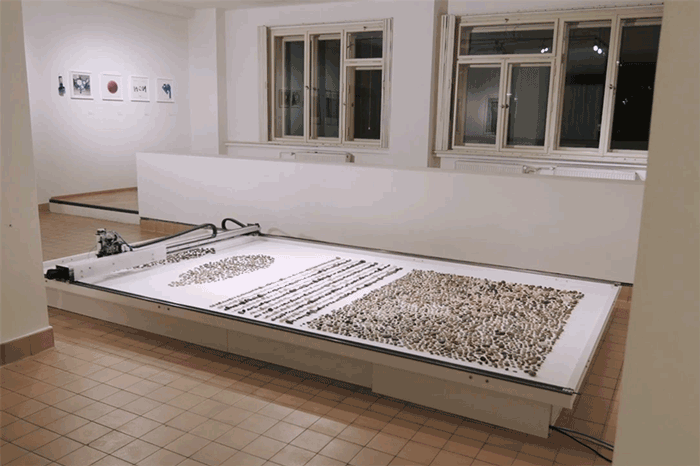 A quick snapshot for some interesting applications of robots in design. Read the full article here on www.designboom.com
Caress of the Gaze from Pier 9 on Vimeo.
What if our outfit could recognise and respond to the gaze of the other? This is an interactive 3D printed wearable which can detect other people's gaze and respond accordingly with life-like behaviour.
Created by Behnaz Farahi – (behnazfarahi.com/)
Work produced as part of the Pier 9 Artist in Residence program (autodesk.com/air)
More Pier 9 videos here – vimeopro.com/pier9/workshop/
Editor – Charlie Nordstrom
Cinematography – Elena Kulikova & Charlie Nordstrom
This video shows 3 specific generative growth processes for 3 pieces of jewelry in our Floraform collection.
Floraform is inspired by the biomechanics of growing leaves and blooming flowers. Each piece emerges from a computational simulation of differential growth, a surface that grows at different rates in different location. The flowering structures expand fastest along their edges, evolving from simple surfaces to flexuous forms that fill space with curves, folds, and ruffles.
n-e-r-v-o-u-s.com/projects/sets/floraform/
please see this video for an explanation of the project: vimeo.com/nervoussystem/floraform